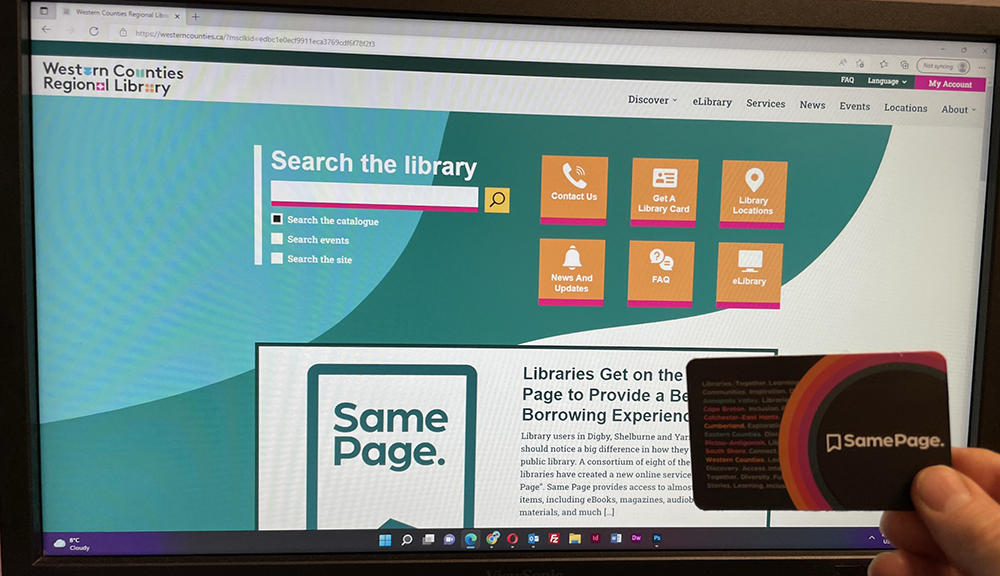 Western Counties Regional Library reminds students that a library card is an important school item.
"The library has so many resources to help students of all ages," says Lydia Hunsberger, Manager of Collections and Digital Services for the regional library.
Card holders can borrow and download eBooks, audiobooks, newspapers and magazines anytime and from anywhere. They can also borrow books from any of the library's 10 branches and make use of the library's free wi-fi, reference books and computers.
As part of the library's digital services, TumbleBooks provides families, teens and children with easy access to digital books, graphic novels, audiobooks and more to provide literacy and math help and entertainment.
"TumbleBooks has a fantastic selection of books for kids including graphic novels, fiction and non-fiction books, and read-along books," says Hunsberger. "In addition to books, TumbleBooks features a puzzles and games section with sentence matching and memory games to help kids develop reading skills, and a language learning section."
For those seeking help with math, TumbleMath has interactive lessons to help make sense of mathematics. It is a perfect complement and supplement to the math taught in school.
Signing up for a library card is as easy as visiting one of 10 local branches or filling out the online registration form at westerncounties.ca. Hunsberger reminds people that library cards expire and require renewal every three years. Renewing a card only requires contacting one of the library's 10 branches.
Branches are located in Barrington, Clare, Clark's Harbour, Digby, Lockeport, Pubnico, Shelburne, Weymouth, Westport and Yarmouth. The regional library has been serving residents of Digby, Shelburne and Yarmouth counties since 1969.