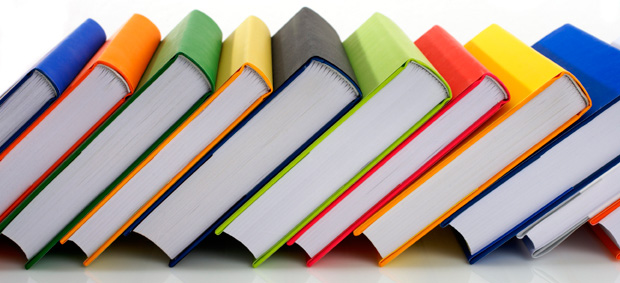 Continuous Book Sales
Find that special book to read or gift of reading to give at continuous book sales at our Barrington, Clare (Meteghan), Clark's Harbour, Digby, Lockeport, Shelburne, Weymouth and Yarmouth branch libraries.
Plus d'infos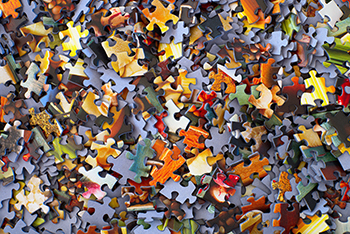 Échanges de casse-têtes
We have puzzle exchanges during open hours at our Clark's Harbour, Clare, Digby, Lockeport, Pubnico, and Weymouth branch libraries.
Plus d'infos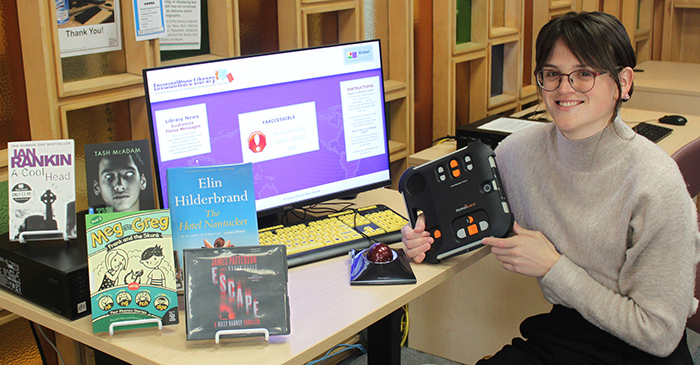 Library celebrates services for people with disabilities
Western Counties Regional Library celebrated its services available to people with disabilities in the first week of December. The event tied into International Day of People with Disabilities on Saturday, Dec. 3.
Plus d'infos
MO

TU

WE

TH

FR

SA

SU
27

28

1

2

3

4

5
6

7

8

9

10

11

12
13

14

15

16

17

18

19
20

21

Exhibit: Tiny Art Show

adulte

enfants

ados

Expired

Bibliothèque Sénateur Ambroise H. Comeau (Meteghan)

Toute la journée

This exhibits features the tiny drawings, paintings, collages, or other pieces of art contributed by people in February. This exhibit can be viewed during open hours in March.

, ...

Exhibit: Inspirational Colours

adulte

enfants

ados

Expired

Bibliothèque Weymouth Waterfront

Toute la journée

This exhibit offers the rich, colourful paintings, pottery, and mixed media work of Zita Boudreau and Phillip Clairmont during library open hours in March.

, ...

Make Our Space Your Space

adulte

enfants

ados

Expired

Bibliothèque commémorative Isaiah W. Wilson (Digby)

Toute la journée

Get creative at the library's Makerspace table in the children's section for crafts and or activities. Stop in and play a game, make a puzzle, bring your device, sit and relax and make "our space your space." The library's Makerspace is for all ages.

, ...

22

Exhibit: Tiny Art Show

adulte

enfants

ados

Expired

Bibliothèque Sénateur Ambroise H. Comeau (Meteghan)

Toute la journée

This exhibits features the tiny drawings, paintings, collages, or other pieces of art contributed by people in February. This exhibit can be viewed during open hours in March.

, ...

Exhibit: Inspirational Colours

adulte

enfants

ados

Expired

Bibliothèque Weymouth Waterfront

Toute la journée

This exhibit offers the rich, colourful paintings, pottery, and mixed media work of Zita Boudreau and Phillip Clairmont during library open hours in March.

, ...

Make Our Space Your Space

adulte

enfants

ados

Expired

Bibliothèque commémorative Isaiah W. Wilson (Digby)

Toute la journée

Get creative at the library's Makerspace table in the children's section for crafts and or activities. Stop in and play a game, make a puzzle, bring your device, sit and relax and make "our space your space." The library's Makerspace is for all ages.

, ...

23

Exhibit: Tiny Art Show

adulte

enfants

ados

Expired

Bibliothèque Sénateur Ambroise H. Comeau (Meteghan)

Toute la journée

This exhibits features the tiny drawings, paintings, collages, or other pieces of art contributed by people in February. This exhibit can be viewed during open hours in March.

, ...

Exhibit: Inspirational Colours

adulte

enfants

ados

Expired

Bibliothèque Weymouth Waterfront

Toute la journée

This exhibit offers the rich, colourful paintings, pottery, and mixed media work of Zita Boudreau and Phillip Clairmont during library open hours in March.

, ...

Make Our Space Your Space

adulte

enfants

ados

Expired

Bibliothèque commémorative Isaiah W. Wilson (Digby)

Toute la journée

Get creative at the library's Makerspace table in the children's section for crafts and or activities. Stop in and play a game, make a puzzle, bring your device, sit and relax and make "our space your space." The library's Makerspace is for all ages.

, ...

24

Exhibit: Tiny Art Show

adulte

enfants

ados

Expired

Bibliothèque Sénateur Ambroise H. Comeau (Meteghan)

Toute la journée

This exhibits features the tiny drawings, paintings, collages, or other pieces of art contributed by people in February. This exhibit can be viewed during open hours in March.

, ...

Exhibit: Inspirational Colours

adulte

enfants

ados

Expired

Bibliothèque Weymouth Waterfront

Toute la journée

This exhibit offers the rich, colourful paintings, pottery, and mixed media work of Zita Boudreau and Phillip Clairmont during library open hours in March.

, ...

Make Our Space Your Space

adulte

enfants

ados

Expired

Bibliothèque commémorative Isaiah W. Wilson (Digby)

Toute la journée

Get creative at the library's Makerspace table in the children's section for crafts and or activities. Stop in and play a game, make a puzzle, bring your device, sit and relax and make "our space your space." The library's Makerspace is for all ages.

, ...

25

Exhibit: Tiny Art Show

adulte

enfants

ados

Expired

Bibliothèque Sénateur Ambroise H. Comeau (Meteghan)

Toute la journée

This exhibits features the tiny drawings, paintings, collages, or other pieces of art contributed by people in February. This exhibit can be viewed during open hours in March.

, ...

Exhibit: Inspirational Colours

adulte

enfants

ados

Expired

Bibliothèque Weymouth Waterfront

Toute la journée

This exhibit offers the rich, colourful paintings, pottery, and mixed media work of Zita Boudreau and Phillip Clairmont during library open hours in March.

, ...

Make Our Space Your Space

adulte

enfants

ados

Expired

Bibliothèque commémorative Isaiah W. Wilson (Digby)

Toute la journée

Get creative at the library's Makerspace table in the children's section for crafts and or activities. Stop in and play a game, make a puzzle, bring your device, sit and relax and make "our space your space." The library's Makerspace is for all ages.

, ...

Income Tax Help for Persons with Low Income

adulte

Expired

Bibliothèque commémorative Isaiah W. Wilson (Digby)

10:00 am - 2:00 pm

Do you need help with your tax return? You may be eligible for help at a free tax clinic if you have a modest income and a simple tax situation. Registered volunteers will electronically file your tax return for you. Call to book an appointment. Hours are subject to change. Dropping off/picking up is an option with perm

, ...

Income Tax Help for Persons with Low Income

adulte

Expired

Bibliothèque commémorative Izaak Walton Killam (Yarmouth)

11:00 am - 3:00 pm

Do you need help with your tax return? You may be eligible for help at a free tax clinic if you have a modest income and a simple tax situation. Registered Canada Revenue Agency volunteers will electronically file your tax return for you. Call to book an appointment.

, ...

Meditation Group

adulte

ados

Expired

Bibliothèque commémorative Izaak Walton Killam (Yarmouth)

14h à 15h

The Yarmouth Library is hosting an ongoing meditation group every other Saturday. The group is open to anyone who wishes to practice any form of silent, seated meditation in the company of others, followed by a brief discussion. If you are new to meditation, instructions on a simple technique are available upon request

, ...

26
27

28

Exhibit: Inspirational Colours

adulte

enfants

ados

Bibliothèque Weymouth Waterfront

Toute la journée

This exhibit offers the rich, colourful paintings, pottery, and mixed media work of Zita Boudreau and Phillip Clairmont during library open hours in March.

, ...

Make Our Space Your Space

adulte

enfants

ados

Bibliothèque commémorative Isaiah W. Wilson (Digby)

Toute la journée

Get creative at the library's Makerspace table in the children's section for crafts and or activities. Stop in and play a game, make a puzzle, bring your device, sit and relax and make "our space your space." The library's Makerspace is for all ages.

, ...

The Novel Bunch Reading Group: Anxious People

adulte

Bibliothèque de Westport

10:15 am - 12:15 pm

Participants will discuss Anxious People by Fredrik Backman. The book is a poignant comedy about a crime that never took place, a would-be bank robber who disappears into thin air, and eight extremely anxious strangers who find they have more in common than they ever imagined. This program is for adults.

, ...

Free Income Tax Help for People with Low Incomes

adulte

Bibliothèque commémorative McKay (Shelburne)

12:30 pm - 4:30 pm

Get help filing your income tax return! Canada Revenue Agency registered volunteers will electronically file your income taxes. Drop-off your tax forms Tuesdays and Thursdays from 12:30-4:30 p.m., or schedule an appointment 12:30-4:30 p.m. on Tuesdays only. This service is open to all low-income seniors and residents o

, ...

Income Tax Help for Persons with Low Income

adulte

Bibliothèque commémorative Isaiah W. Wilson (Digby)

12:30 pm - 4:00 pm

Do you need help with your tax return? You may be eligible for help at a free tax clinic if you have a modest income and a simple tax situation. Registered volunteers will electronically file your tax return for you. Call to book an appointment. Hours are subject to change. Dropping off/picking up is an option with perm

, ...

Club scrapbooking

adulte

ados

Bibliothèque Sénateur Ambroise H. Comeau (Meteghan)

1:30 pm - 4:00 pm

Les adultes et adolescents peuvent réaliser leur propre projet avec un groupe qui souhaitent partager des idées et des projets. Chacun est responsable de ses provisions.

, ...

Scrabble Club

adulte

Lillian B. Benham Library (Lockeport)

2:30 pm - 4:30 pm

Join us for a game or two of Scrabble and enjoy a fun afternoon. This program is for adults.

, ...

Fibre Arts with Carol

adulte

ados

Bibliothèque commémorative Izaak Walton Killam (Yarmouth)

2:30 pm - 3:30 pm

Join Carol for an hour of traditional crafts. If you knit, crochet, hook rugs or create any other fibre art, drop in and share your skills. Please feel free to bring a drink or snack. This program is for ages 14 and older.

, ...

Fibre Club

adulte

Bibliothèque de Clark's Harbour

5:30 pm - 7:30 pm

Bring your own fibre and craft projects to finish and share. This program is for adults.

, ...

29

Exhibit: Inspirational Colours

adulte

enfants

ados

Bibliothèque Weymouth Waterfront

Toute la journée

This exhibit offers the rich, colourful paintings, pottery, and mixed media work of Zita Boudreau and Phillip Clairmont during library open hours in March.

, ...

Exhibit: Tiny Art Show

adulte

enfants

ados

Bibliothèque Sénateur Ambroise H. Comeau (Meteghan)

Toute la journée

This exhibits features the tiny drawings, paintings, collages, or other pieces of art contributed by people in February. This exhibit can be viewed during open hours in March.

, ...

Make Our Space Your Space

adulte

enfants

ados

Bibliothèque commémorative Isaiah W. Wilson (Digby)

Toute la journée

Get creative at the library's Makerspace table in the children's section for crafts and or activities. Stop in and play a game, make a puzzle, bring your device, sit and relax and make "our space your space." The library's Makerspace is for all ages.

, ...

Mid-Week Break: Understanding Dementia

adulte

enfants

ados

Bibliothèque commémorative Izaak Walton Killam (Yarmouth)

12:00 pm - 1:00 pm

Join us in-person or via Zoom as Sandra Hubbard LeBlanc from the Alzheimer's Society presents an educational session on Understanding Dementia. The talk includes learning basic information on, and signs of dementia, learning the risks, and discussing ways to help lower them. To receive the Zoom link, contact the

, ...

Income Tax Help for Persons with Low Income

adulte

Bibliothèque commémorative Isaiah W. Wilson (Digby)

12:30 pm - 4:00 pm

Do you need help with your tax return? You may be eligible for help at a free tax clinic if you have a modest income and a simple tax situation. Registered volunteers will electronically file your tax return for you. Call to book an appointment. Hours are subject to change. Dropping off/picking up is an option with perm

, ...

Discover Your Device

adulte

Bibliothèque Sénateur Ambroise H. Comeau (Meteghan)

14h - 16h

Learn the basic functions of your phones, tablets, and laptops in this two-part workshop. You will be taught the basic skills needed to be able to change settings, get on the Internet, video chat, download apps, and use devices safely. The session will be 1.5 to two hours with the follow-up session two weeks later. The

, ...

Surprise Paint Night

adulte

Bibliothèque commémorative Isaiah W. Wilson (Digby)

18h - 19h30

Join library staff for an acrylic paint night. Learn something new and have fun in the process. Register no later than March 25 by contacting the library.

, ...

30

Exhibit: Tiny Art Show

adulte

enfants

ados

Bibliothèque Sénateur Ambroise H. Comeau (Meteghan)

Toute la journée

This exhibits features the tiny drawings, paintings, collages, or other pieces of art contributed by people in February. This exhibit can be viewed during open hours in March.

, ...

Exhibit: Inspirational Colours

adulte

enfants

ados

Bibliothèque Weymouth Waterfront

Toute la journée

This exhibit offers the rich, colourful paintings, pottery, and mixed media work of Zita Boudreau and Phillip Clairmont during library open hours in March.

, ...

Make Our Space Your Space

adulte

enfants

ados

Bibliothèque commémorative Isaiah W. Wilson (Digby)

Toute la journée

Get creative at the library's Makerspace table in the children's section for crafts and or activities. Stop in and play a game, make a puzzle, bring your device, sit and relax and make "our space your space." The library's Makerspace is for all ages.

, ...

Let's Read Together: Birds

enfants

Bibliothèque municipale de Barrington

10:00 am - 11:00 am

Preschoolers and their caregivers can join library staff for story time and learn about the many types of birds in the world. Remarque : Free rides may be available through Sou'West Nova Transit. Call 844-637-2572 in advance to request a trip. Adults must travel with children under 16.

, ...

Preschool Story Time

enfants

Bibliothèque commémorative Izaak Walton Killam (Yarmouth)

10:00 am - 11:00 am

Children aged five and under and their caregivers are invited to join Isabel from Parent's Place for an hour of stories and play at the library. This program is in partnership with Parents Place.

, ...

Free Income Tax Help for People with Low Incomes

adulte

Bibliothèque commémorative McKay (Shelburne)

12:30 pm - 4:30 pm

Get help filing your income tax return! Canada Revenue Agency registered volunteers will electronically file your income taxes. Drop-off your tax forms Tuesdays and Thursdays from 12:30-4:30 p.m., or schedule an appointment 12:30-4:30 p.m. on Tuesdays only. This service is open to all low-income seniors and residents o

, ...

Toastmasters

adulte

Bibliothèque commémorative Izaak Walton Killam (Yarmouth)

5:15 pm - 7:00 pm

Develop public speaking and leadership skills through the Yarmouth Chapter of Toastmasters International via Zoom or in-person at the library. For more information and to gain Zoom access to the meetings, contact the Yarmouth library. New members are welcome.

, ...

Apportez votre propre livre club de lecture

adulte

Bibliothèque Sénateur Ambroise H. Comeau (Meteghan)

18h à 19h

Contrairement à un club de lecture où tout le monde lit le même livre, les participants peuvent choisir leur propre titre à lire. Chaque mois, nous choisirons un thème de discussion différent. Cela vous permet une certaine liberté de lire ce que vous aimez. Ensuite, nous nous réunirons une fois par mois pour discuter.

, ...

31

Exhibit: Tiny Art Show

adulte

enfants

ados

Bibliothèque Sénateur Ambroise H. Comeau (Meteghan)

Toute la journée

This exhibits features the tiny drawings, paintings, collages, or other pieces of art contributed by people in February. This exhibit can be viewed during open hours in March.

, ...

Exhibit: Inspirational Colours

adulte

enfants

ados

Bibliothèque Weymouth Waterfront

Toute la journée

This exhibit offers the rich, colourful paintings, pottery, and mixed media work of Zita Boudreau and Phillip Clairmont during library open hours in March.

, ...

Make Our Space Your Space

adulte

enfants

ados

Bibliothèque commémorative Isaiah W. Wilson (Digby)

Toute la journée

Get creative at the library's Makerspace table in the children's section for crafts and or activities. Stop in and play a game, make a puzzle, bring your device, sit and relax and make "our space your space." The library's Makerspace is for all ages.

, ...

Budding Bookworms

enfants

Bibliothèque commémorative Isaiah W. Wilson (Digby)

10:30 am - 11:00 am

Children 5 and younger and their caregivers can drop by the library for stories and songs with the library staff and Buddy the Bookworm.

, ...

Income Tax Help for Persons with Low Income

adulte

Bibliothèque commémorative Isaiah W. Wilson (Digby)

12:30 pm - 4:00 pm

Do you need help with your tax return? You may be eligible for help at a free tax clinic if you have a modest income and a simple tax situation. Registered volunteers will electronically file your tax return for you. Call to book an appointment. Hours are subject to change. Dropping off/picking up is an option with perm

, ...

Kids Book Club

enfants

Bibliothèque commémorative Izaak Walton Killam (Yarmouth)

3:15 pm - 4:15 pm

Library clerk "Feral" Carol will read chapter books to any child aged 8 to 12 years who wishes to sit in and listen.

, ...

1

2
Événements
21st
Toute la journée
Bibliothèque Sénateur Ambroise H. Comeau (Meteghan)
Toute la journée
Bibliothèque Weymouth Waterfront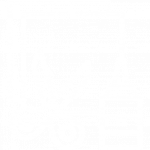 Toute la journée
Bibliothèque commémorative Isaiah W. Wilson (Digby)
Événements
22nd
Toute la journée
Bibliothèque Sénateur Ambroise H. Comeau (Meteghan)
Toute la journée
Bibliothèque Weymouth Waterfront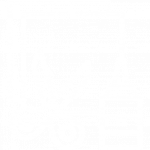 Toute la journée
Bibliothèque commémorative Isaiah W. Wilson (Digby)
Événements
23rd
Toute la journée
Bibliothèque Sénateur Ambroise H. Comeau (Meteghan)
Toute la journée
Bibliothèque Weymouth Waterfront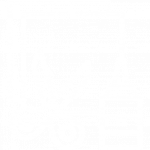 Toute la journée
Bibliothèque commémorative Isaiah W. Wilson (Digby)
Événements
24th
Toute la journée
Bibliothèque Sénateur Ambroise H. Comeau (Meteghan)
Toute la journée
Bibliothèque Weymouth Waterfront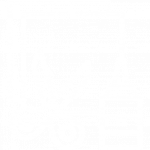 Toute la journée
Bibliothèque commémorative Isaiah W. Wilson (Digby)
Voir plus d'événements